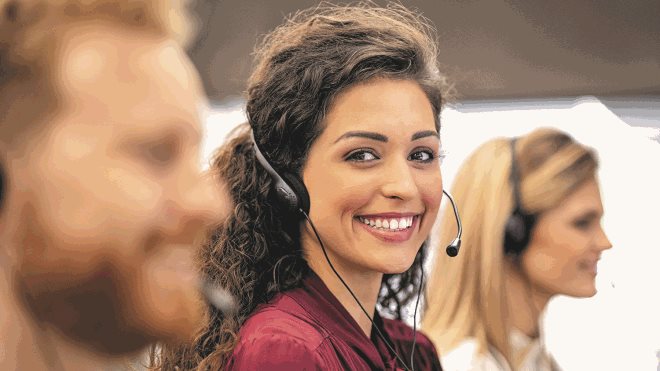 All other Professionals
An employee wellness program for preferred partners
A financial wellness program exclusively for Preferred Partner employees
Your employer is offering you free access to convenient banking and fnancial wellness tools to help you be happy, fnancially healthy and productive. See what Envision at Work has to offer you.
Benefits Exclusively for You
Improved Personal Finances - Raise your credit score, lower loan payments and eliminate unnecessary debt and monthly expenses.
Dedicated Concierge- Avoid call center queues and speak directly with your workplace's dedicated credit union concierge.
Variety of Loans -Low, competitive rates on a variety of loan offerings, with easy payroll deduction directly from your paycheck.
Free Financial Tools 24/7- Access to FREE resources including online webinars, self-guided courses, and even 1-on-1 counseling.
Free Workshops -Take part in free financial education workshops at your workplace or at one of our public venues.
We've Got You Covered
Here at Envision, we've got all of your banking needs covered. Check out some of our popular options below and select the offerings that work best for you:
Complete Checking :

Enjoy benefits like no minimum balance, no monthly fees, free mobile deposit, and a free debit card with rewards.

Debit Card Rewards Program:

Get rewarded for shopping! Earn points each time you swipe and sign using your Visa® Debit Card and redeem for rewards like gift cards, cruises, and more.

Auto Loan:

Enjoy low rates on your new ride! Finance up to 100% of your vehicle's purchase price and enjoy no payments for 90 days. Have an existing auto loan? We also have re­financing options available.

Lifestyle Loan :

Use our Lifestyle Loan for any purpose when you need to borrow up to $50,000.

Extra Credit Loan:

You never know when you might need some extra cash. Our $500 Extra Credit Loan is designed to help you out when you're in a pinch.

My Line of Credit: Get easy access to a line of credit up to $50,000* and take your dreams to new heights. Enjoy lower rates compared to other traditional unsecured lines of credit. Transfer funds at your ­fingertips through online banking.
Special Savings Account: Save up for summer with a Vacation Club account or prep for holiday expenses in advance with a Holiday Club account. Choose direct deposits for convenient savings and get free withdrawals during select months.
For more information email the Community Development team at [email protected] or contact your direct person of contact listed below.
Kellie Merck

Georgia Community

Development Manager

229-977-7122

Andre Harris

Florida Community

Development Manager

850-556-9913

Kelli Walter

VP Community

Development

850-443-4442
Envision Credit Union is a full-service financial institution with branches in Florida and Georgia.
Resources to help you
find what you're looking for.