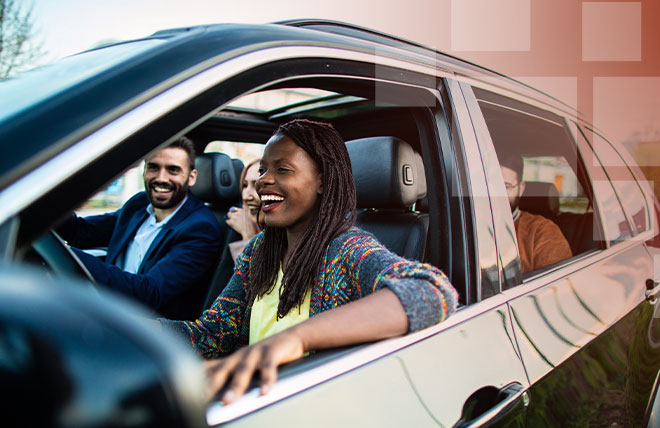 Auto Loans
Our car loans put you in the driver's seat and rolling down the road.
There's no need to spin your wheels
Now is the perfect time to finance your new ride! Finance or refinance your car loan with us to enjoy rates as low as 4.99% APR* and 90 days payment free.
When it comes to finding the best deal on an auto loan, your search should begin and end at Envision Credit Union. Whether you're buying a rugged pickup, a family-friendly SUV or stylish sports car, we have financing options to fit every automotive taste - and family budget.
Still have questions? Contact a Loan Specialist at 850.942.9000.
Don't let finances hold you back from driving your dream car. Apply for an auto loan with us today and enjoy the journey of owning your dream car!
Helpful Hint: No matter what vehicle you have in mind, there are a lot of decisions to make. It pays to do some research before heading to the dealer. At Envision Credit Union, we provide a wealth of information on cars, trucks and SUVs to help you make the right decision.
Envision Credit Union is a full-service financial institution with branches in Florida and Georgia.
Free Debit Card Rewards
Earning rewards is as easy as 1-2-3!
Learn More

: uChoose Rewards Page
*APR: Annual Percentage Rate. Minimum Loan Amount is $10,000 and must be the 2019 model year or newer. Terms of up to 72 months at 4.99% Annual Percentage Rate are available to qualified applicants who meet normal credit worthiness criteria; have a minimum credit score of 680; Have a checking account in a tier with automatic payments or a checking account and an existing loan with a balance or limit of at least $1,000.00. All rates and terms are based on credit analysis and loan to value of collateral as determined using Envision Credit Union's collateral criteria. This is a Limited Time Offer. Not available on existing auto loans at Envision Credit Union and the Credit Union reserves the right to change the terms of or discontinue this offer at any time without notice. You will not need to make payments for 90 days, interest will accrue on your loan balance during these 90 days. Negative amortization may occur during the first 90 days. If you have GAP Insurance associated with your loan, your GAP insurance coverage only includes up to 6 skips and/or delinquent payments. Except as modified by this program, all loan terms and conditions remain in full force and effect. Payment example: Payments on a $10,000 loan at 4.99% APR for a term of 60 months would be $188.67 a month.
Resources to help you
find what you're looking for.