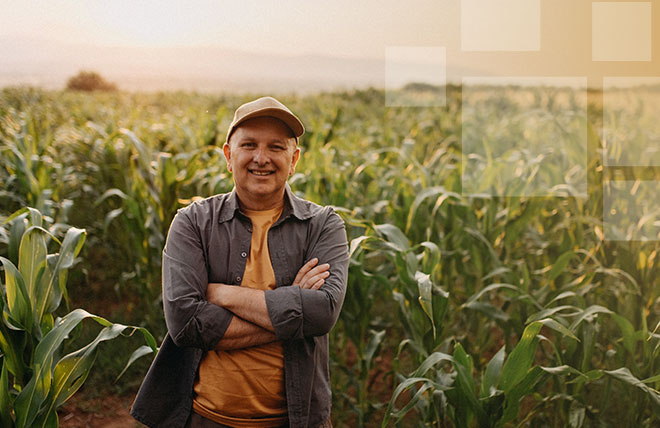 Farm Equipment Loan
The financing you need to make your living off the land
Tractors and balers. Seeders and spreaders.
It takes a lot of specialized equipment to run a successful family farm or bigger agri-business. Whether you're in the market for a high-tech harvester or a simple trailer, Envision Credit Union offers a variety of affordable loans that can help finance equipment purchases or leases.*
Financing for equipment purchases and leasing only (no refinances)
Loans available from $5,000 to $50,000
Repayment terms up to 84 month
Competitive rates and wide range of financing options
Save time by completing a simple application in minutes
Helpful hint: Between unpredictable weather, shifting market prices, and seasonal income fluctuations, there's plenty of uncertainty in agricultural circles. Our experienced lenders understand that, and can customize loans and repayment plans to meet your unique needs.
Envision Credit Union is a full-service financial institution with branches in Florida and Georgia.
Free Debit Card Rewards
Earning rewards is as easy as 1-2-3!
Learn More

: uChoose Rewards Page
*For purchases of equipment only, no refinances. Minimum loan amount is $5,000 and not to exceed $50,000. Minimum monthly payment is $100. Terms of up to 84 months are available. All rates and terms are based on credit analysis and loan to value of collateral is determined using Envision Credit Union's collateral criteria. Envision Credit Union reserves the right to change the terms of or discontinue this offer at any time without notice.
Resources to help you
find what you're looking for.