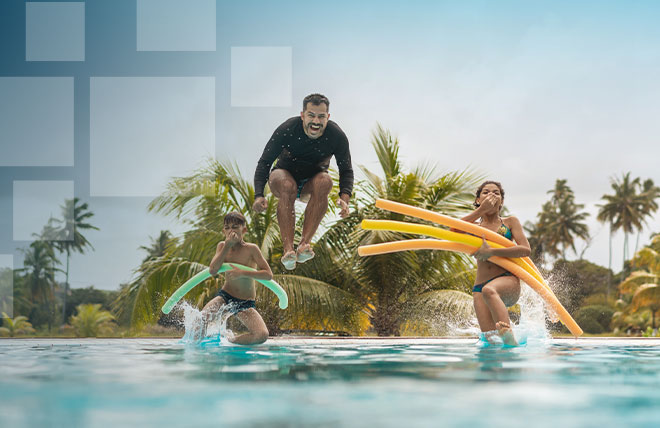 Lifestyle Loan
You have goals. Our personal loans can help you reach them.
Flexible financing when you need it
When you're making plans and need a personal loan, Envision's Lifestyle Loan is a valuable resource. You have the freedom to use the loan for any purpose, such as purchases or debt consolidation, and a competitive interest rate can save you money.
Rates as low as 8.24% APR
Borrow between $5,000 and $50,000
Terms available up to 84 months
Helpful hint: With this loan, you choose how you want to structure it. You opt for a secured loan backed by the money in your Envision savings account, which typically leads to a lower interest. Or you can choose an unsecured loan that requires only your signature and a credit check.
How can a personal loan be used for debt consolidation?
Debt consolidation is the process of taking out a new loan to pay off multiple existing debts. This can make your debts easier to manage, as you'll have just one monthly payment to make instead of several. By consolidating your debts with a personal loan, you may also be able to reduce the amount of interest you're paying and pay off your debts faster.
How can a personal loan be used for large purchases?
A personal loan can be a good way to finance a large purchase, such as a home renovation or a new car. With a personal loan, you'll receive a lump sum of money that you can use to make your purchase. You'll then make monthly payments on the loan, which will include both principal and interest. Personal loans often have lower interest rates than credit cards, making them a more affordable way to finance a large purchase.
Envision Credit Union is a full-service financial institution with branches in Florida and Georgia.
Free Debit Card Rewards
Earning rewards is as easy as 1-2-3!
Learn More

: uChoose Rewards Page
*APR: Annual Percentage Rate. Minimum Loan Amount is $5,000. Rates as low as 8.24% Annual Percentage Rate are available to qualified applicants who meet normal credit worthiness criteria; have a minimum credit score of 730. Extended terms of up to 84 months are available. All rates and terms are based on discounts and credit analysis. Envision Credit Union reserves the right to change the terms of or discontinue this offer at any time without notice. A $5,000 loan at 8.24% Annual Percentage Rate for 24 months results in 24 monthly payments of $226.68 each.
Resources to help you
find what you're looking for.