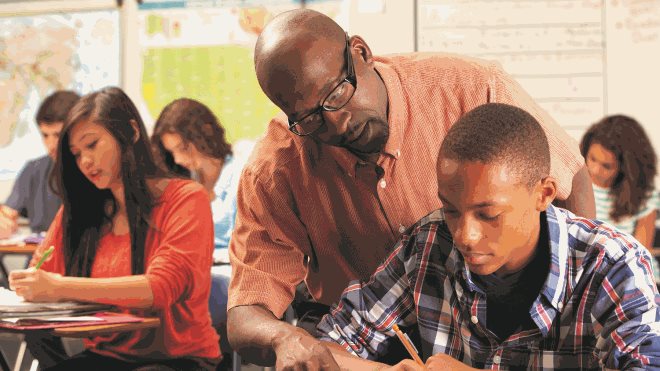 Are you an Educator?
Empowering educators with special programs all year long
Education is in our DNA
Envision Credit Union was launched by teachers in 1954. While our membership now includes people from all walks of life, we still have a special place in our hearts for educators and students in our local communities. We go the extra mile to offer financial resources, volunteer help and other initiatives that directly impact the Education commuity. Here are some of the ways that we make that happen:
Educator Loan Discount
Receive up to a 0.50% APR* Rate Discount on qualifying loans including auto loans, lifestyle loans, and extra credit loans. Click here to find out more.
Driver's ED Discount
When it comes to auto loans, we are at the top of our class. Make no payments for the first 90 days of the loan and save money with low, competitive rates. Click here to find out more.
Classroom Grants
Each nine weeks, we offer twelve $500 classroom grants to educators in our membership areas. That comes to $24,000 for local teachers each year. Educators have used these grants to bring technology into the classroom, provide financial literacy to students and to teach young people about community service. Click here to apply.
Donations and Sponsorships
Envision is actively involved in the communities we serve. We support hundreds of local causes, organizations and events each year, including those connected to our schools. Direct requests for financial support, promotional items, or gift cards will be considered. Simply visit this page to submit your request online.
Financial Literacy
Wherever you are in life, it's important to keep learning about money management and steps you can take to improve your situation.We are excited to provide helpful resources for members and students. We'll even come to your classroom for free workshops. Browse all of our financial education resources.
For more information email the Community Development team at [email protected] or contact your direct person of contact listed below.
Kellie Merck

Georgia Community

Development Manager

229-977-7122

Andre Harris

Florida Community

Development Manager

850-556-9913

Kelli Walter

VP Community

Development

850-443-4442
*APR: Annual Percentage Rate. 0.5% Rate Discount is based on 0.25% educator discount coupled with 0.25% discount for automatic payments. Standard discount for educators is 0.50%. Not all loans are eligible to receive the discount. The following loan types are eligible for the program: auto loans, motorcycle loans, boat loans, RV loans, Lifestyle loans, Short Term loans, Fresh Start loans, and Extra Credit loans. Discount does not apply to promotional rates. Cannot be combined any any other promotion or discount. Offer is only valid on new loans and cannot be used to discount current or existing loans. Offer may end at any time without notice.
Envision Credit Union is a full-service financial institution with branches in Florida and Georgia.
Resources to help you
find what you're looking for.