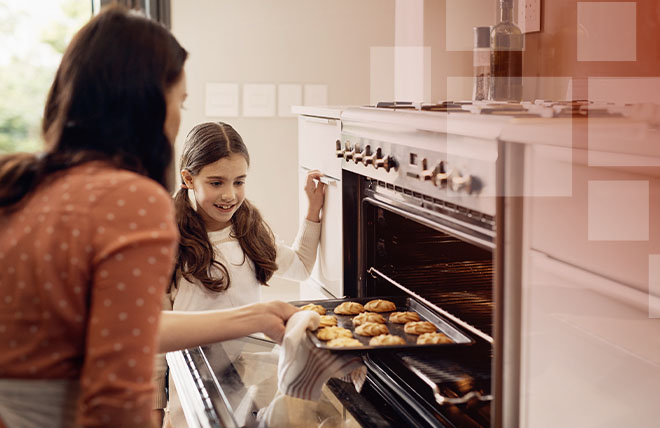 Home Equity Line Of Credit (HELOC)
Take advantage of low rates – and unlimited possibilities.
If you can dream it, you can do it
Your wish list is a mile long with plans, projects and family promises. How do you cover all those costs? Your home could be the key. At Envision Credit Union, our home equity products offer affordable funding that can be used for anything from bedroom suites and backyard pools to higher education and adventure vacations.
Home Equity Line of Credit (HELOC)
Get access to a loan fund you can tap into anytime you want for any reason at all
No closing costs
Pay interest only on the amount of money you've actually used
Instant access to money through checks, digital banking and at Envision Credit Union locations
Borrow up to 90% of the equity in your home
Good choice for making periodic payments, such as tuition bills, or paying down higher-interest debt
Helpful hint: "Equity" might seem like a complicated concept, but it's really not. To estimate your home's equity, simply take the current market value and subtract the amount remaining on your current mortgage. Envision only offers HELOC's in Florida and Georgia.
Envision Credit Union is a full-service financial institution with branches in Florida and Georgia.
Free Debit Card Rewards
Earning rewards is as easy as 1-2-3!
Learn More

: uChoose Rewards Page
*APR: Annual Percentage Rate. Minimum Loan Amount is $10,000 with a minimum initial draw amount of $10,000 and $1,000 thereafter. Pay interest only for the first 10 years of this variable-rate home equity line of credit. After the interest-only period, you have up to 10 years to repay the balance. During the draw period (first 10 years) you can make advances, repay and advance again as needed. Your rate and credit limit will be determined based on individual creditworthiness. Verification of income may be required. This offer is limited to owner-occupied, single-family dwellings and is not valid for rental properties, cooperatives, mobile homes or residential lots. Property insurance is required. If the property is located in a Special Flood Hazard Area we will require you to obtain flood insurance. Maximum loan amount is determined by the amount of equity in your home, based on appraised value. The APR includes interest only and no other costs and is based on the value of an index (the Prime Rate published in the Wall Street Journal) and could change at any time. We will use the most recent index value available to us as of the 15th of the month preceding each rate adjustment. To determine the APR which will apply to your account, a margin will be added to your current index rate. Most home equity loans qualify for tax deductible interest. Consult your tax advisor for details. In no event will the regular Annual Percentage Rate be less than 4.25% or more than the lesser of 18% per annum or the maximum rate allowed by applicable law. Borrow up to 80% of appraised value for promotional rate for Home Equity Line of Credit. 3.49% introductory promotional APR available for A+ credit tier (730 or above) for 12 months after the loan is funded. At the beginning of the thirteenth month, your regular rate will go into effect. Minimum monthly payment may change as a result of rate change or outstanding loan balance. Envision Credit Union reserves the right to change the terms of or discontinue this offer at any time without notice. Home Equity and Mortgage products and interest rates are subject to standard underwriting criteria, Loan to Value limitations, lien position, property use and location. Envision Credit Union reserves the right to add any closing costs advanced on your behalf to the balance of the loan if the account is closed within three (3) years. Closing cost does not include Title Insurance, Appraisal, or Survey (if required). Consult your Home Loan Officer for Details. Envision Credit Union NMLS# 506298.
Resources to help you
find what you're looking for.