March 28, 2015
The Tallahassee Network of Young Professionals hosted the fourth annual Golden A.C.E. Awards on Saturday, March 28, 2015. A Golden A.C.E. recipient is an emerging young leader in their respective industry and also represents the award's namesake – to highlight those in the community who believe in Authentic Community Engagement, or A.C.E.
The Golden A.C.E Awards and Gala recognizes the Capital City's top "20 under 40" young professionals. Additionally, an overall award was presented to Attorney Natalie Clayton as this years Top A.C.E. Each nominee had to select a non-profit organization of their choice during the application process. The Top A.C.E. was presented with a check of event proceeds to donate to their selected organization.
Congratulations to this years 2015 TOP A.C.E. as well as the Top 20 under 40 2015 Golden ACE recipients!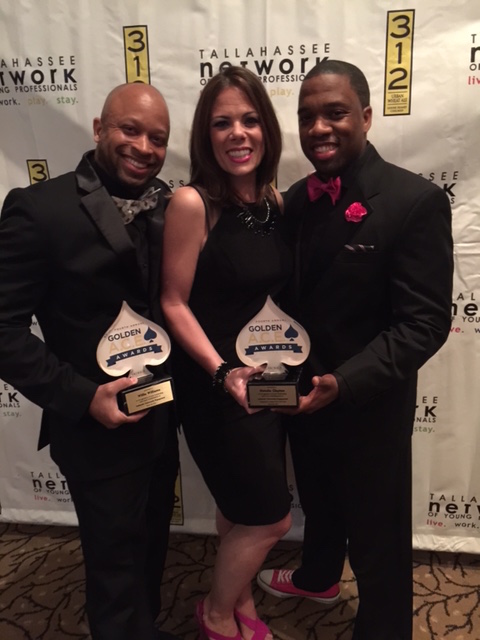 Back to Back Top A.C.E Winners