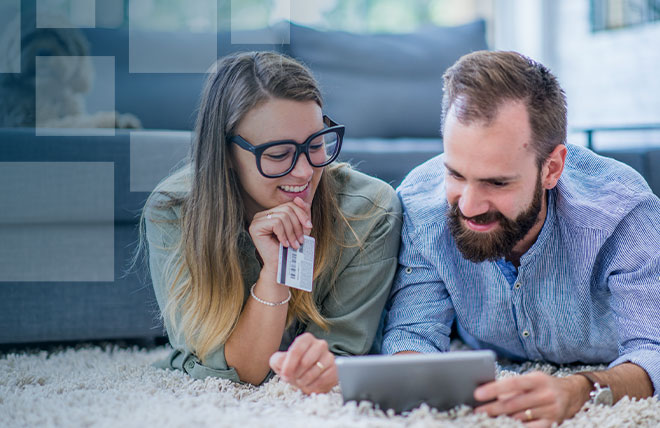 Credit Card Tips
Using credit responsibly puts you in a better financial position. Here's how to do it.
Establish good credit and great opportunities follow
Your credit score is a key factor when you need to borrow money for a car, house, education or anything else. Using credit the right way increases your score, which help you get a lower interest rate on your loans. Here's what to consider:
Never miss a payment. It can negatively affect your credit score and may result in closure of your account.
Make your minimum monthly payments. This shows a good-faith effort on your part at repaying your debt.
Understand when interest is charged. If you only pay the minimum amount due each month, an interest charge will be applied to your remaining balance. Pay more than the minimum each month to be charged less interest.
Know the rules. Carefully review the Cardmember Agreement and disclosures you receive with your new card. If you have questions about the terms, call and ask Cardmember Service.
Review your statements every month. If you notice any fraudulent charges on your account, notify Cardmember Service immediately.
Only purchase items you can afford. If you cannot afford to pay for an item over a reasonable period of time, then you may need to hold off on that purchase.
Avoid cash advances. Interest rates on cash advances are generally much higher than on purchases and a cash advance will also incur a fee on your account.
Keep your card safe. Avoid fraud by protecting your card number and monitoring your account closely. Our partner, ELAN, offers free fraud text alerts to keep you alerted to potential fraud.
Envision Credit Union is a full-service financial institution with branches in Florida and Georgia.
Lost or Stolen Card
Here to help whether your card was lost or you're worried about fraudulent charges
Learn More

: Lost or Stolen Card Page
Resources to help you
find what you're looking for.