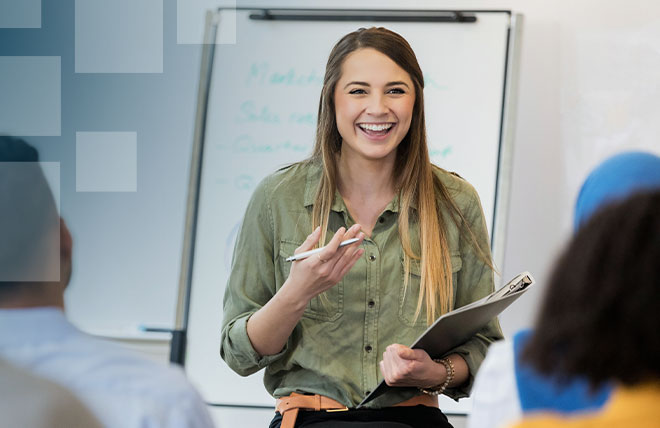 Supporting Education
We're passionate about providing resources for teachers and students
Education is in our DNA
Envision Credit Union was launched by teachers in 1954. While our membership now includes people from all walks of life, we still have a special place in our hearts for educators and students in our local communities. We go the extra mile to offer financial resources, volunteer help and other initiatives that directly impact the lives of young people. Here are some of the ways that we make that happen.
Educator Resources
Through our exclusive educator offers, classroom grant opportunities, and community contributions, we are proud to continue our legacy of giving back to the people who work every day to shape future generations. We're here to help educators achieve their financial goals in any way we can!
Click on the links below for more educator resources:
Success For Educators - Our one-stop blog spot bringing educators financial benefits, news, and events, and our $500 classroom grant program.
Educator Resources - Get the details on our Educator discounts, sign up for special offers and news, and more.
Swipe For Schools
With every swipe of an Envision Visa debit card, we donate five cents toward helping students through backpack and food drive programs across North Florida and South Georgia (up to $17,000 per year). Learn more about this initiative.
Teacher Grants
Each quarter, we offer twelve $500 classroom grants to educators in our membership areas. That comes to $24,000 for local teachers each year. Educators have used these grants to bring technology into the classroom, provide financial literacy to students and to teach young people about community service. To learn more about the grant opportunities, visit our site dedicated to teachers at SuccessForEducators.com.
School Involvement Program
Many of our employees volunteer in local schools. Since 2013, we have partnered with Title 1 schools to provide volunteers, support and mentoring for an entire school year.
Donations and Scholarships
Envision is actively involved in the communities we serve. We support hundreds of local causes, organizations and events each year, including those connected to our schools. Direct requests for financial support, promotional items, or gift cards will be considered. Simply email our Community Development team with your request at [email protected] or visit this page to submit your request online.
Financial Literacy
Who said financial education has to be all serious and boring? Not with Envision! We offer free access to financial education for all age groups. We'll even come as guest speakers to classrooms or community groups for free workshops. Browse all of our financial education resources.
The Best and Brightest Awards
Created in 2006, the Best & Brightest Awards honor Leon County's exceptional high school seniors. Unlike most scholarship programs, awards are not based solely on GPA. The various award categories allow students who excel in a particular field to be rewarded for their hard work and dedication. There is also emphasis on community service and civic duty. Envision is proud to have provided over half a million dollars in scholarships to Best & Brightest since its inception. Find out more.
Envision Credit Union is a full-service financial institution with branches in Florida and Georgia.
Resources to help you
find what you're looking for.