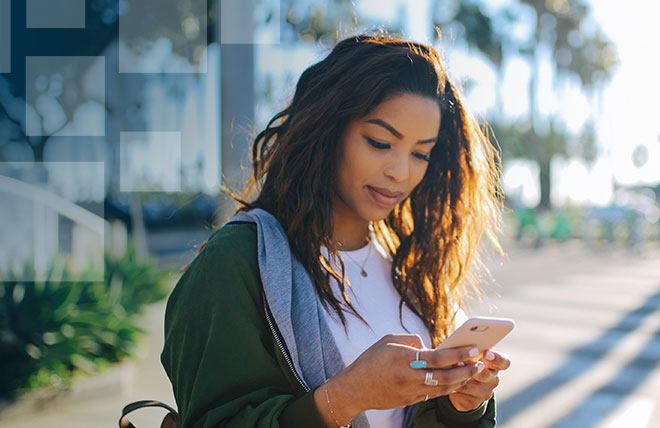 uChoose Rewards
Your debit card is the ticket to cool merch and experiences.
Swipe credit to earn extra rewards
Cruises and vacation packages. Electronics and high-tech gadgets. Event tickets and gift cards. These are just some of the items in the uChoose Rewards catalogue. How can you earn them? Simple. Just use your Envision Credit Union debit card to pay for your purchases.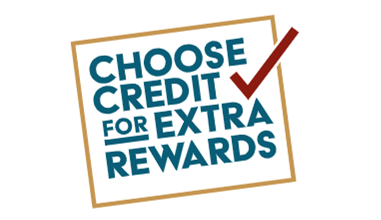 If you don't have an Envision Visa® Debit Card, apply online or visit one of our branch locations.
Swipe your Envision Visa® Debit Card when you shop.
When prompted, simply select "credit," instead of "debit," at checkout.
You'll earn one point for every $3 spent.
You can earn even more by shopping at participating retailers.
And if you lose your card, visit any financial center for a new instant-issue debit card to keep earning points.
Get Rewarded for Back-to-School Shopping!
You Could Win 50,000 uChoose® points*
August is here, which means the new school year is right around the corner. This month we're rewarding you for back-to-school shopping with a chance to win 50,000 uChoose® points. Just pay for supplies with your Envision Visa® debit card, select credit at checkout, and sign for your purchases 25 times or more to be entered for the grand prize. Shop through August 31 at select stores for your chance to win, and redeem points for prizes like gift cards, name-brand merchandise, vacation packages, and more.
*Must be 18 years or older to enter. No purchase or payment is necessary to enter or to win. To register send a self-addressed stamped envelope to P.O. Box 5198, Tallahassee, FL 32314. Employees of Envision Credit Union and their immediate family members are not eligible for the drawing. Additional restrictions apply. See Official Rules. Void where prohibited by law. For Official Rules, visit www.EnvisionCU.com/BackToSchool or call 850-942-9000. Winner will be chosen by random drawing of all eligible entries on or about September 6th, 2022. Offer applies to signature-based debit card purchases from August 1, 2022 through August 31, 2022 with the following Merchant Category Codes: 5137, 5411, 5611, 5621, 5631, 5641, 5651, 5661, 5691, 5942, 5943, 8211, 8220, 8241, 8244, 8249, and 8299. Drawing of all eligible entries on or about September 6th, 2022. Offer applies to signature-based debit.
Envision Credit Union is a full-service financial institution with branches in Florida and Georgia.
Lost or Stolen Card
Here to help whether your card was lost or you're worried about fraudulent charges
Learn More

: Lost or Stolen Card Page
Resources to help you
find what you're looking for.