Level Up Loans
Time to take your business to the next level?
Envision, in partnership with The Community Development Financial Institutions (CDFI) Program, has created the Level Up Loan program to provide racial minority-owned small businesses with the financial resources they need to thrive. We are here to help and can offer you an unsecured business loan with:
Loans between $7,000 to $25,000
Maximum term 72 months
Minimum credit score 550>
Maximum debit to income 55%
Other criteria may apply*
We are honored to support well-deserving small businesses, their owners, and the work they do to benefit our communities.
Application Requirements:
Prior to completing your application, you must complete the Small Business Course through MoneyWi$e, our financial education curriculum.
Modules Include:

Overcoming Small Business Financial Hardships
Obtaining Financing and Funding for Your Small Business
Managing a Growing Team
Customer Acquisition and Retention
Opportunities for Women- and Minority-Owned Small Businesses

After completing the MoneyWi$e course, you are required to attend the Small Business Financial Workshop, held monthly through Zoom.
Topics Include:

Developing a Business Plan
How Businesses Obtain Credit
How Businesses Use Credit
Small Business Banking Services
Small Business Financial Statements
We're here for you! To get started, email us at [email protected], call Kelli Walter at 850-942-9000 ext. 3903, or fill out the contact form below. Let us help you take advantage of this opportunity to benefit your business.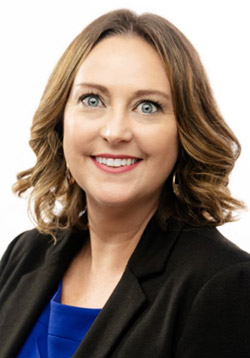 Kelli Walter is a Florida native who is passionate about her family, friends, and work. After receiving her bachelor's degree in Business Management from Florida State University, she entered the workforce with a drive to grow personally and professionally. After seven years in the automotive sales industry, then five years as an entrepreneur with a direct sales company, she joined Envision in 2014. Her work as a branch manager opened her eyes to a greater passion for serving her members, community, and co-workers in a way she had never experienced before. It didn't take long for Kelli to realize that to pour into others, you must first take care of yourself. She finds encouragement, fulfillment, and purpose by immersing herself in educational resources that help her be a better human and passing the same opportunities on to others.