It's never too soon to start planning for your future
That means taking steps with a trusted partner to make sure you are prepared for the events that life will bring.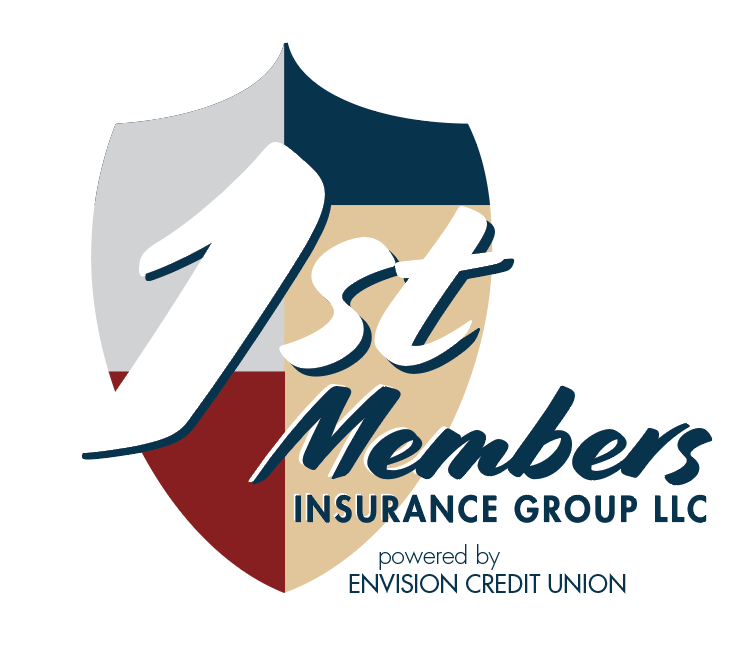 Member Service
At 1st Members, we've been serving our local community members since 2005. Over the years, we've helped hundreds of members plan for their financial future, protect their larger purchases, and make sure they are ready for the later stages of life. Owned and operated by Envision Credit Union, our commitment is to provide the best selection of products and services with personalized, one of a kind, service.
Insurance Services
We partner with several providers to make sure we have top notch plans that meet your needs and your budget. At 1st Members we offer:
Auto Insurance
Homeowner's Insurance
Let us help you find the best rate and coverage for your vehicle, home, and most importantly, your budget!
Life Insurance
It's never too soon to start thinking about the 'what if' moments that life can bring. That's why we believe that it's important to find the right coverage for you and your family that will make those 'what if' moments less of a burden. We offer several types of life insurance products that are sure to fit your needs:
Term Life
Return of Premium Life
Whole Life
Final Expense Guaranteed Issue Life
Financial Planning
You've worked hard and saved where you could, now let us help you find ways to make your savings grow faster than ever before. We're proud to say that we've helped members grow their savings so that they can live a worry free life when they retire. We offer two primary savings vehicles with options that are sure to help you make money:
Fixed Annuities
Fixed Index Annuities
We're here to help
We want you to know that we're here for you! Please email us at [email protected] or give one of our agents a call. Let us find the solutions you need to protect your investments now and prepare for the future ahead.
850-942-9000 ext. 1051
1st Members Insurance Group, LLC and Envision Credit Union are separate and distant legal entities. Envision Credit Union does not endorse or guarantee the products, information, or recommendations provided by third-party vendors or third party linked sites. Envision Credit Union is not liable for any failure of products or services advertised on those sites.
Envision Credit Union is a full-service financial institution with branches in Florida and Georgia.
Home Equity Line of Credit
Use your home's value to finance your next big purchase
Learn More

: Home Equity Line of Credit Page
Resources to help you
find what you're looking for.